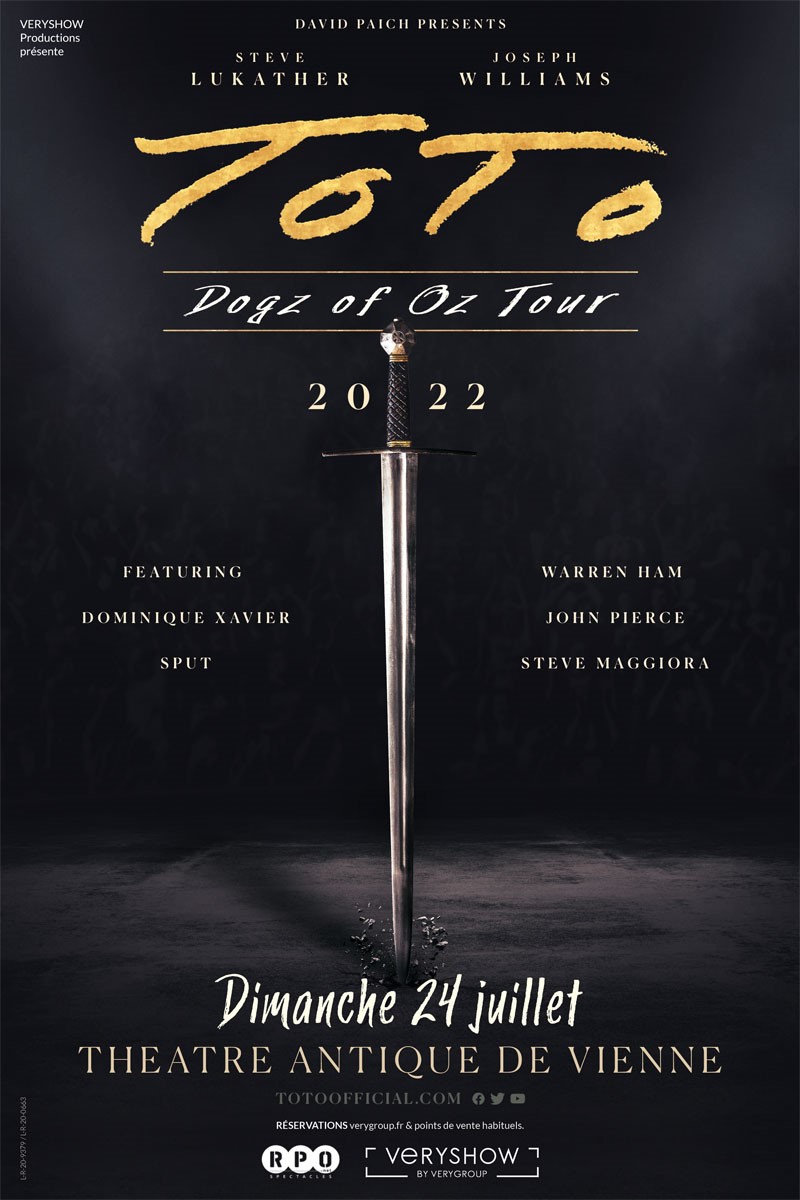 In recent years Toto has experienced a resurgence thanks to the band's 40th anniversary, performing to millions of fans around the world for over 2 years. To date, TOTO has sold more than 40 million albums internationally and its repertoire has been streamed more than a billion times, making it one of the few bands from the 70s to have endured despite the new trends.
➡  Catégorie or : 79,60€ (chair)
➡ Catégorie 1 : 69.70€ (all bleachers)
➡  Catégorie 1 CE : 59.80€ (all bleachers)
➡  Price for disabled people: 59.80 €
Disabled customers may access the Roman Theatre platform for the disabled. Another ticket may be bought for an assistant companion. A disability identity card will be requested to access the platform. Please be advised that the companion's seat on the platform is not guaranteed unless their presence is necessary (underage or severely disabled attendees e.g.).
___
TOTO Dogz of oz tour 2022, Sunday, July 24 2022, 8.00pm, Roman Theatre